Half Term Fun Across The Counties...
Am I the only one who feels like the children only went back to school yesterday? Time certainly flies…
But, in a matter of days, half term will soon be upon us and, as ever, here at Country Child HQ we like to know what's going on across the counties. So, without further ado, here are a selection of events, which we hope you'll enjoy with the kids in the coming weeks…..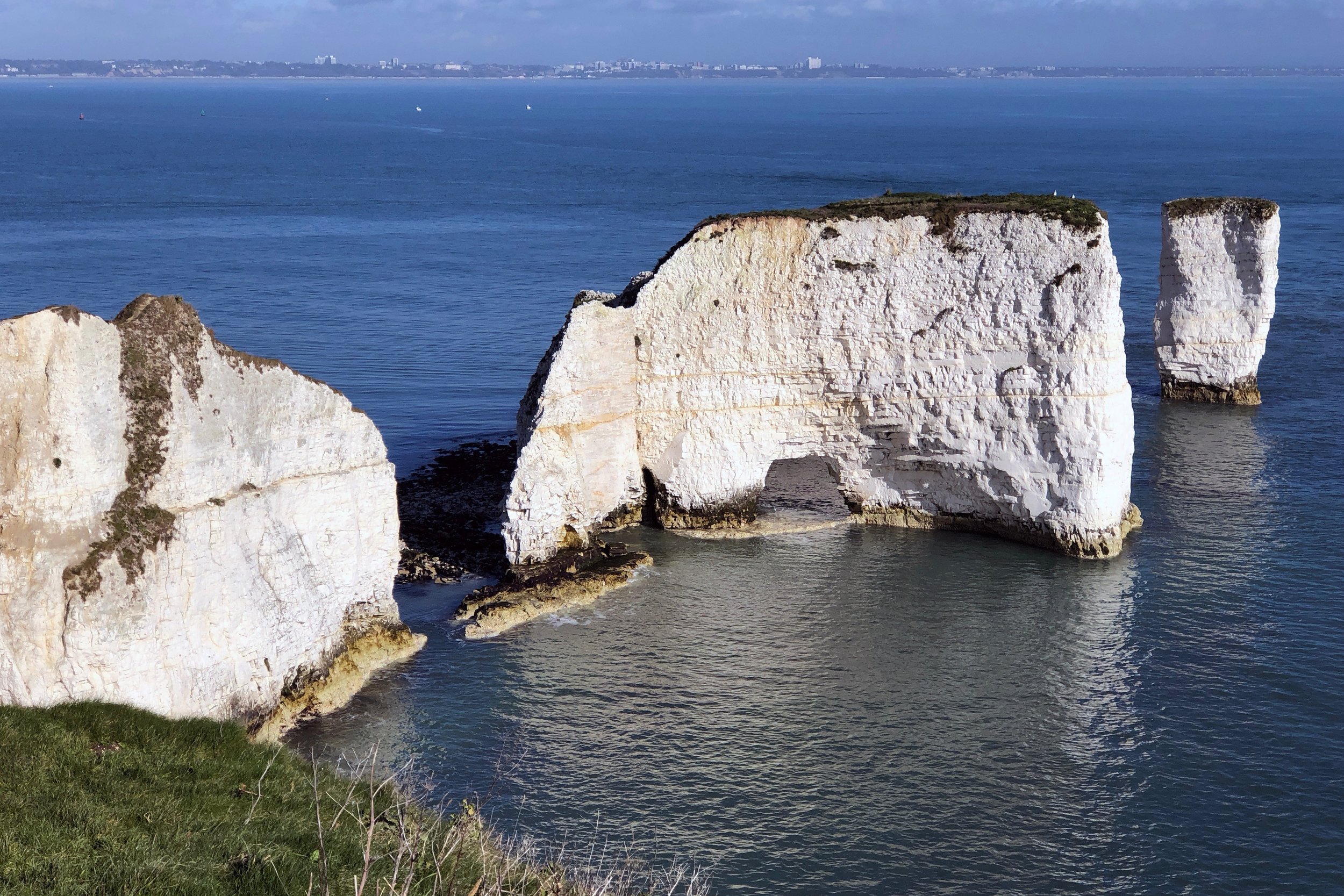 DORSET:
For those looking for some theatrical fun, the Lighthouse in Poole has a fantastic selection of entertainment taking place this half term:
Lighthouse, Poole's Centre for the Arts

The Tale of The Cockatrice
Tuesday 23 October, 2pm & 7pm (Sherling Studio)
Tickets: £8.50
Little Baby Bum
Friday 26 – Sunday 28 October, 3.30pm Fri, 11am & 2.30pm Sat & Sun (Theatre)
Tickets: £14
Discounts: Groups
Long Shot
Saturday 27 October, 3pm & 7pm (Sherling Studio)
Tickets: £10
Discounts: U18s, Students, Seniors, ATL, Live For 5
Tickets & information 01202 280000
https://www.lighthousepoole.co.uk/
…And…for those of you up for ghost spotting, then Dorchester is the place to be….
Spooks On The Loose, Dorchester
Brewery Square is welcoming families to the Dorchester development to take part in its annual free ghost hunt during the October half term. Ghosts and ghouls will be hidden throughout the Square and the brave hunters who find them will be rewarded with a prize. The event runs from 10am until 3pm on Saturday 27 and Sunday 28 October.
Charlotte Spracklen, centre manager for Brewery Square, commented: "Our Brewery Square Hallowe'en Ghost Hunt is always a great event for families. We can't wait to see what fancy dress outfits are worn this year, and are hosting a 'best dressed' competition."
This year the event is collecting donations for the development's chosen charity, Home-Start West Dorset, which provides friendship and practical support to local families with children under the age of five years old.
The ghost hunt is open to children up to 15 years old. All entrants are required to collect an entry form on the day from the Concierge Office, opposite the Dorchester South Train Station, in order to start hunting. Completed forms should be returned for a prize.
WILTSHIRE:
Bowood in Wiltshire is the place to be this autumn…if you're in the county, then consider factoring in a visit this half term and taking part in their autumn animal trail. Here's a little more information from the team at Bowood to whet your appetite:
Bowood House and Gardens for our Autumn Animal Trail: Thursday 25th October to Monday 29th October 2018.
Follow the trail around the Estate, discovering the scarecrows with their favourite toy animal and clues, that will reveal Bowood's secret animal…
From 11am to 4pm daily, all children will receive a free activity booklet on their arrival to the House and Gardens which will map out the trail for you to follow.
Take in some of the breathtaking autumn colours on your way around the grounds and see if you can spot some real life animals matching those of the scarecrows toy friends!
Normal House and Gardens admission applies, complimentary to Season Ticket holders.
https://www.bowood.org/event/category-house-gardens-bowoods-harvest-trail/
OKTOBERFEST, SWINDON - 12/13 October.
…definitely something for the mummies and daddies..but we all need time off, right?
Oktoberfest is the Worlds largest beer and folk festival. It traditionally takes place in Munich, Germany from mid September and lasts 18 days.
The event has attracted an international following - this year 5.9 million people descended on Munich to attend while other cities across the world hold Oktoberfest style celebrations based on the Munich event.
During the festival, giant tents capable of holding thousands of revellers are erected and over 6 million litres of beer is drunk. Bavarian music plays in the afternoon and often gives way to more modern pop music in the evening.
Oktoberfest began in 1810 to celebrate the marriage of Prince Ludwig to Princess Therese of Sace-Hildburghausen. The royal newlyweds deemed the party so great that they wanted to repeat it every year and so Oktoberfest has been celebrated in Munich every fall since then.
For more information: https://www.oktoberfestswindon.co.uk/
HAMPSHIRE:
This October half-term Theatre Royal Winchester has a busy programme of family theatre from some of the country's most exciting children's theatre companies.
How to Hide a Lion on Monday 22 and Tuesday 23 October. A co-production between Pigtails, Polka Theatre and Oxford Playhouse, this charming show brings Helen Stephen's much-loved children's book to life with humour, dazzling puppetry and song. Great fun for everyone aged 3+.
Milkshake! Live presents The Magic Story Book on Thursday 25 October. Families are invited to join Bob the Builder, Fireman Sam and a whole bunch of other brilliant characters in this all-singing all-dancing musical masterpiece.
More Magic for Kids! is a marvellous magic show that the young, old and everyone in-between will marvel at and Time-Travelling Magicians is an interactive evening of magic, mystery and the unexplainable. Both shows are on Saturday 27 October.
There was an old Lady who Swallowed a Fly on Sunday 28 October. Celebrating one of the world's best-loved nursery rhymes, this delightful family show is suitable for children aged 2+. Fun for the whole family, the production features sing-a-long songs and charm aplenty.
During half-term Theatre Royal Winchester is delighted to present Sing it! in a Day as part of the venue's engagement and learning programme. Young people aged 8-18 years old are invited to take part in a day of music-based workshops teaching vocal skills and techniques led by industry experts, culminating in an early evening performance for friends and family. Bursary places are available.
https://www.theatreroyalwinchester.co.uk/
Box Office on 01962 840 440.
Harry Potter fans…get ready for some serious fun on the Watercress line in Alresford, Hampshire…27 - 28 October. Read on to see what the guys at the Watercress Station have planned for you….
Dress up as a spooky character for your chance to win a fantastically spooky prize! Whether you're a wondrous wizard, a ghastly ghost or a petrifying pumpkin, come along to the fancy dress competition above the shop in Alresford, at 12pm and 2pm. There are three age categories:
Under 4's - 'Brand New Wizards'
Age 4 - 8 year olds - 'Emerging Wand Talent'

Over 8 year olds - 'Potion Masters'
We have lots of spooky activities to keep the kids entertained...
Take unlimited rides on the Wizard Express steam train in our Harry Potter style coaches, one of which featured in the films.

Walk in Harry Potter's footsteps on the real Kings Cross footbridge from the films, borrow our Hogwarts costumes to dress up in character to take a selfie.

Meet some familiar Harry Potter characters on our very own platform 9 3/4

Explore one of the real Hogwarts Express carriages used in one of the films

Watch owls and falcons

Be brave and get up close to creepy creatures

Marvel at haunting magic performances

Take a ride on our spooky miniature railway

Learn how witch's broomsticks are made

Get your face painted into something scary

https://www.watercressline.co.uk/



OWLS BY MOONLIGHT, HAWK CONSERVANCY TRUST, ANDOVER
Who doesn't love owls???
Join us for a magical evening when you can step into the wonderful world of owls. Watch these mystical birds twist and turn through the night sky and duck as they skim silently over the top of your head.
During the evening, you will also be given a guided tour of the grounds, to see some of our resident owls. These evenings are very popular, so book early. Come along wrapped up warm, with a torch, and step out in the dark with the owls.
https://www.hawk-conservancy.org/
Wrap up and head to the Minstead Trust for a spot of animal mask making…
Keep your children entertained this October half term with interactive arts and crafts activities at Furzey Garden.
Unleash their creative skills whilst making and decorating woodland animal masks to take home, with a free drink and biscuit included.
Date: 22nd – 26th October
Time: 11.00am – 3.00pm
Location: Furzey Gardens, School Lane, Minstead, SO43 7GL
Tickets: Online bookings £3.00 subject to availability or £3.50 when purchased on the day at Furzey Gardens. Normal Gardens Entrance donations also apply.
https://www.minsteadtrust.org.uk/Event/half-term-fun-make-an-animal-mask
SOMERSET:
We can't mention October half term without finding you some pumpkin action! Look no further than Hauser and Wirth in Somerset for the ultimate pumpkin entertainment…
Join us to celebrate Summer's bounty at our annual Pumpkin Festival. This special day includes a host of activities for adults and children including storytelling sessions, face painting, craft activities, talks, and live music.
The Grand Pumpkin Competition takes centre stage this year and will be judged by local resident and renowned gardener Charles Dowding. Locals are invited to bring along their own home grown pumpkins, gourds and other squashes to enter into the categories for 'Largest' and 'Best-in-Show', each with a £500 cash prize. The winner of the 'Misfit' category will receive a goody bag. All competition entries must arrive on site by noon. Entries are accepted on the day or you can enter the competitions online here.
Visit the Community Pumpkin Display in our farmyard. This spectacular display will be crafted in the two-day lead up to the festival during our free Pumpkin Carving Workshops led by environmental artist Stephen Whitehead.
Onsite restaurant Roth Bar & Grill will be serving seasonal food throughout the day, as they harvest their wide variety of squash from their kitchen garden.
Keep checking in on our online events calendar for more fun-filled family events!!