Country Child Loves...Stocking Fillers
If you're looking for some Stocking Inspiration this Christmas, then why not have a peep at some of our Country Child favourite finds….
We love these gorgeous leather bags, wallets and accessories for all the family in an array of beautiful colours. Established in 2009 and now based in Wiltshire, NV's products are handcrafted in India and the company have won awards for their ethical and fair trade credentials. Plus their fabulous personalisation service allows you to engrave almost anything, from simple names to children's drawings, messages and handprints on to their wallets, purses and photo frames. A one stop shop for thoughtful, unique gifts for loved ones. www.nvlondoncalcutta.com
WIN A PERSONALISED WALLET BY SIMPLY FOLLOWING AND LIKING OUR INSTAGRAM PAGE AND POST!
ENTRIES CLOSE ON THE 10TH DECEMBER 2018
These goggles are perfect for young athletes. The Superbionic has everything that grown-ups' goggles have, and with coloured mirror lenses and a fleece face cushion they combine unparalleled style and maximum protection. The cylindrical lens is a double lens with a polycarbonate outer lens and an acetate inner lens. The goggles are practical and are suitable for youngsters who wear prescription glasses, with enough space for glasses to be worn underneath the goggles themselves. Other great features include an anti-scratch coating on the outer lens, as well as an anti-fog coating on the inner lens. www.cebe.com
It's All About The Magic..

Learn magic and have fun with Princess Holly's magic wand. It features a motion sensor - just shake the wand, listen to enchanted music and see colourful lights. The wand also helps to teach numbers, letters, colours and fun facts whilst in discovery mode. Press the button and test knowledge in quiz mode with lots of questions like 'Find number one' or 'What colour is the sun? ' www.argos.co.uk
Cool robot clothing for your little kidbots. Meet Uri… he's a one of a kind robot designed exclusively for Robots are Cool by the creators behind Since2045. The virtual face of a truly unique brand of robot-inspired urban kids wear. Super soft kids crew t-shirt. 100% cotton. made in Europe. Size 4-6, 7-9 and 10-12 yrs. www.robotsarecool.co.uk
Take A Walk On The Wild Side…

This is a children's animal encyclopedia with a twist; alongside intriguing facts are the stories and myths around children's favourite animals, with incredible pictures and stunning illustrations. Containing more than 100 species, this beautiful, modern bestiary will take children through the animal kingdom from the gigantic whale to the tiny spider. Perfect for young readers who can't get enough of animals, wildlife, and nature, An Anthology of Intriguing Animals covers animals big and small, feathered and furred, and will be a treasured favourite book for all ages. www.dk.com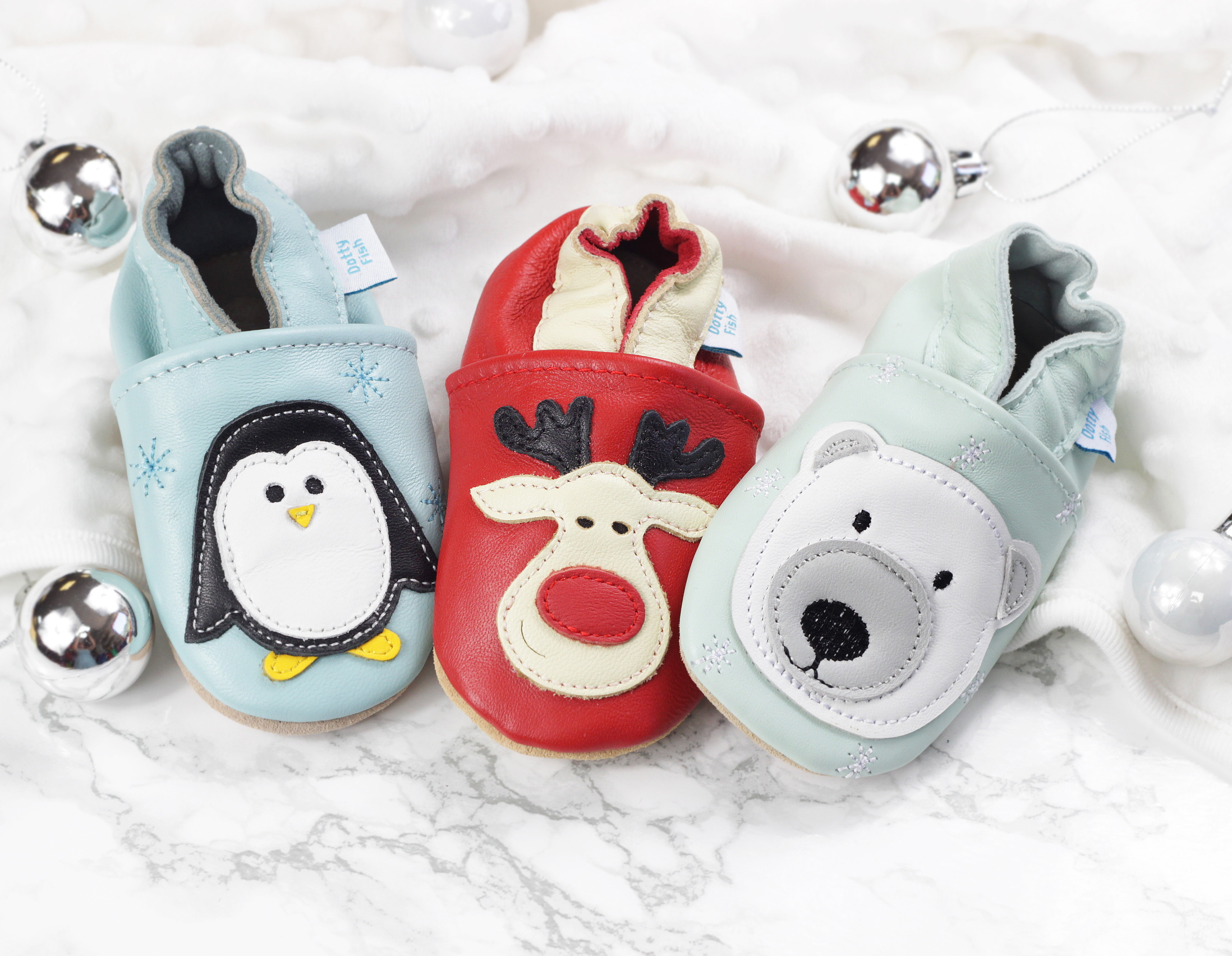 These Soft Soled Leather Baby Shoes not only look good but also do good. Developed with growing little feet in mind, these gorgeous shoes are the next best thing to bare feet. Lightweight and flexible, with a non-slip suede sole, these leather lovelies are perfect for babies and toddlers who are on the move. Dotty Fish shoes have now been tested by The London Podiatry Centre, and the results are overwhelmingly positive! www.dottyfish.com

Encouraging and supporting your child in their reading can sometimes be a monster task. Let the Book Monster (RRP £24.99) by Thinking Gifts come to the rescue! This brilliant book holder can be propped on to any surface and keeps the book or tablet firmly in position with monster teeth to mark each page. Perfect for the young book worm in your life… Stockists include WH Smith, independent bookshop (including Stanfords in London and Bristol) and independent giftshops across the UK as well as online at www.thinkinggifts.com.
The Holiday Shop, London: £21.50
Perfect for the adventurous, these multi-purpose New Limited Edition Dry Bags are available in a fun Camouflage design. Easy to carry by strap or handle, these practical, waterproof 5ltr bags can pack flat to roll out and fill with holiday, school or sports kit – a great gift this Christmas! www.theholidayshop.london
Personalised Head Massager: £7..50
This gorgeous Personalised Head Massager makes a great gift for those who love to be pampered. So, when the Christmas festivities get a little too much, this head massager could become the most coveted gift of all!… PersonalisedGiftsShop.co.uk



These hand knitted Bear Balaclavas from local company, Bear In The Hood, are designed to keep little ones snug as a bug during the winter months whilst looking utterly adorable. £12
www.bearinthehood.co.uk
Don't be sad, for although this once footloose and fancy free-spirited fantastical filly has been permanently shackled to a plastic plug, its sole purpose is still to surprise and delight! Secreted within its beastly belly is an enchanted light that will continually cycle through a psychedelic rainbow of kaleidoscopic colour as soon as the water-worshipping mystical rhinocerhorse's tummy touches water. www.thefowndry.com
May The Festive Force Be With You
Star Wars Stormtrooper Bluetooth Speaker: £39.99
ll work and no play makes TK421 a dull boy. And after a hard day's graft suppressing the Rebellion, what better way to decompress and get your galactic groove on than with this wireless speaker, modelled on the helmet of the least blaster-proof shock troops in the galaxy.
We know what you're thinking… isn't it a bit small for a 'loud' speaker? Not a bit of it. Packing a punch that belies its Skywalker-sized proportions, this iconic sonic cannon has more than enough aural firepower to disturb The Force.
Add in Bluetooth connectivity, the built-in rechargeable lithium battery and rubberised feet to stop it slipping off the console of your Star Destroyer and you have the perfect pint-sized portable PA package. www.thefowndry.com