Summer Reads
With summer 2019 on the horizon, the likelihood is that many of us will be taking time out from our busy schedules and heading off on holiday. Whether you've got a beach break planned or a city escape to look forward to, being armed with a book (or two!) is always a good idea.

The Country Child team are pretty avid bookworms (when time allows) and so we've selected a few of our favourite Recent Reads to share with you all. We've also included some enticing recommendations which friends/friends-of-friends have shared with us, and you'll see there's a pretty eclectic mix.
So, without further ado, here are some Summertime Suggestions for our followers. We hope you enjoy perusing the pages as you top up the tan this summer….
"A truly phenomenal read. Lilac Girls follows three women as they experience the atrocities of World War II in very, very different ways. At one point in particular, I thought I would have to put the book down because the crimes that were committed in the concentration camps are detailed here in such frank detail and it hit me hard, more than any book on the topic has done before. And yet, I felt compelled to read on, and I'd snatch any free moments I could to devour the words on the pages. If you have an interest in WWII and enjoy reading books which suck you in and take over your waking thoughts then you won't be disappointed by this book."
" If I have learned one thing from this shockingly beautiful venture called life, it is this: failure has taught me lessons I would never otherwise have understood. I have evolved more as a result of things going wrong then when everything seemed to be going right. Out of crisis has come clarity, and sometimes even catharsis. " Elizabeth Day
Part memoir, part manifesto, and including chapters on dating, work, sport, babies, families, anger and friendship, it is based on the simple premise that understanding why we fail ultimately makes us stronger. It's a book about learning from our mistakes and about not being afraid.
Are you being called to do something BIG, but feel inadequate or unprepared to say yes? In Unstoppabe Influence, attorney, speaker, and business coach Natasha Hazlett takes you on an unfiltered, comfort-zone stretching journey to becoming the Unstoppable Influencer you were created to be!
"I guess I was feeling lost and had a lot of self-doubt and negative talk going on in my head and this book resonated with me at a time when I needed it." Rachel, small business owner.
Diana Bishop, a young scholar and descendent of witches, discovers a long-lost and enchanted alchemical manuscript deep in Oxford's Bodleian Library. Its reappearance summons a fantastical underworld, which she must navigate with a vampire, Matthew Clairmont.
"Intelligent and off-the-wall, it will be irresistible to Twilight fans." (The Sunday Times)
"A romp through magical academia." (The Guardian)
"I really loved this book. I was pure fantasy and escapism." Anon.
After a dust storm forces astronaut Mark Watney's crew to abandon him on Mars, believing him already dead, he is stranded and isolated with no way out and no means communication with the Earth he's left behind. But Mark is determined, resourceful and an engineer – three things which stand him in good stead, and as he overcomes one obstacle after another, Andy Weir's thrilling Science Fiction novel unfolds.
"Exhilarating adventure. Brilliantly executed."
"A five-star pleasure (and one or two planets!)"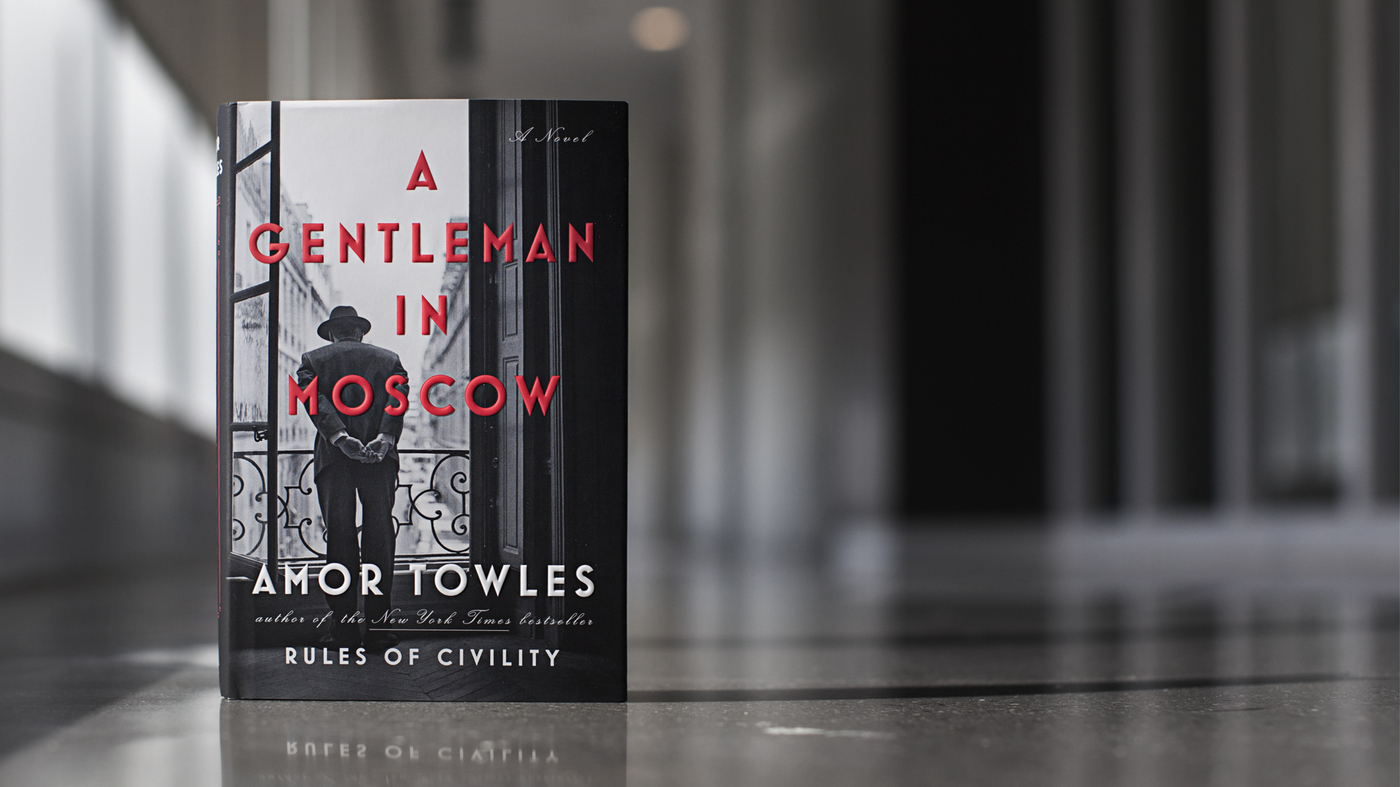 On 21 June 1922, Count Alexander Rostove – recipient of the Order of Saint Andrew member of the Jockey Club, Master of the Hunt – is escorted out of the Kremlin, across Red Square and through the elegant revolving doors of the Hotel Metropol.
Deemed an unrepentant aristocrat by a Bolshevik tribunal, the Count has been sentences to hose arrest indefinitely. But instead of his usual suite, he must now live in an attic room while Russia undergoes decades of tumultuous upheaval.
Can a life without luxury be the richest of all?
"This is a wonderful read and I thoroughly recommend you read it. Beautifully written, sentimental, witty, whimsical, thought-provoking, tear-jerking, chortle-inducing…it has it all. When I bought it from the bookshop, the cashier smiled and said "Ah, now this is one of my all-time favourites" and I can definitely see why…."